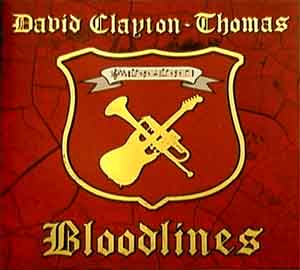 ---
Written and produced by:
David Clayton-Thomas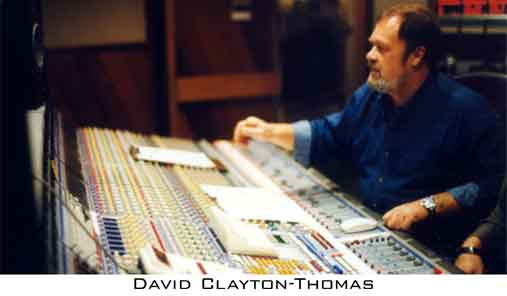 Track Listing
1. N'Awlins Gal (Clayton-Thomas, arr: Tony Klatka)
2. Mornin' Blues (Clayton-Thomas, arr: Doug Riley)
3. Dancin' To LaBelle (Clayton-Thomas, arr: Doug Riley)
4. We Tried (Clayton-Thomas/Riley, arr: Doug Riley)
5. Biscuit(Clayton-Thomas, arr: Doug Riley)
6. Ashleigh's Song (Clayton-Thomas/William D. Smith, arr: Riley)
7. Secretive Child (Clayton-Thomas, arr: Riley)
8. I Can't Complain (Clayton-Thomas)
9. Verbal Abuse (Clayton-Thomas, arr: Klatka)
10. Bobby's Blues (Clayton-Thomas, arr: Klatka)
11. Surely You Know (Clayton-Thomas, arr: Riley)
12. After You Fall (Clayton-Thomas/Fred Lipsius, arr: Lipsius)
David Clayton-Thomas writes in the liner notes:
FIRST THE SONGS... LONG BEFORE THE IDEA OF "BLOODLINES" HAD EVOLVED, I HAD BEEN WRITING SONGS, BUT THEN I AM ALWAYS WRITING SONGS... IT'S JUST SOMETHING THAT I DO... ALL THE TIME.
THE LYRICS WERE DEEPLY PERSONAL, PERHAPS DEEPER THAN I HAD DARED TO GO BEFORE. SOME WERE DIFFICULT TO SING AT FIRST, BECAUSE I WAS SO DEEPLY INVOLVED PERSONALLY WITH THE TUNES. "ASHLEIGH'S SONG" WAS FOR MY DAUGHTER. SHE WAS EIGHT WHEN I FIRST SANG IT TO HER, SHE WAS SEVENTEEN BY THE TIME I FELT SECURE ENOUGH TO RECORD IT. "WE TRIED" IS ABOUT A REAL-LIFE DIVORCE, MINE. "SECRETIVE CHILD" WAS DRAWN FROM MY DAYS AS A STREET MUSICIAN PLAYING "BASKET HOUSES" IN GREENWICH VILLAGE "I PLAY MY SONG AND PASS THE BASKET"... " SURELY YOU KNOW" IS ABOUT LOVING SOMEONE AND BEING SO SELF-ABSORBED THAT YOU NEGLECT TO TELL THEM... SOMETHING I'M OFTEN GUILTY OF..."MORNIN' BLUES" IS ABOUT "BEIN' MIDDLE-AGED AND SINGLE"... 'NUFF SAID.
TECHNICALLY, I HAD DEVELOPED A NEW WRITING PROCESS... THE MELODIES, AND LYRICS WERE DONE THE OLD-FASHIONED WAY, WITH A MARTIN ACCOUSTIC GUITAR AND YELLOW NOTE PAD. THEN I TOOK THEM TO MY MIDI STUDIO, UTILIZING DIGITAL PERFORMER SOFTWARE, A KURZWEIL PC-88 CONTROLLER, K-2000 SAMPLER, AND AN EIGHT TRACK ADAT. I BEGAN TO SKETCH IN MY IDEAS FOR DRUM GROOVES, BASS LINES, HORN PARTS... NOW, IT ALL BECAME FUN ... THE AGONY OF GIVING BIRTH TO THE SONGS WAS OVER, AND NOW I HAD TOTAL FREEDOM TO PUT THEM IN THE RIGHT MUSICAL SETTING. I LEANED TOWARDS HORN CHARTS. AFTER THIRTY YEARS IN BLOOD SWEAT & TEARS, IT'S WHAT I KNOW BEST. BESIDES, THE BAND GAVE ME A FORUM TO TAKE THESE TUNES BEFORE A LIVE AUDIENCE, EVEN AS THEY WERE BEING DEVELOPED. I HAD INTENDED FROM THE OUTSET TO TAKE MY TOURING BAND INTO THE STUDIO, MANY OF THEM HAVE BEEN WITH ME FOR A DECADE OR MORE, THEY KNOW BETTER THAN ANYONE HOW I SING. I BEGAN ASSEMBLING A
TEAM ... FIRST, ARRANGERS, GUYS WHO COULD TAKE MY ROUGH MIDI COMPOSITIONS, ORCHESTRATE THEM FOR A REAL BAND AND HOPEFULLY TAKE THEM TO ANOTHER LEVEL, SO I CALLED THE TWO BEST ARRANGERS I KNOW ... DOUG RILEY AND TONY KLATKA.
DOUG RILEY IS FAMILY, A LIFELONG FRIEND... "DOC" IS A NATIONAL TREASURE IN HIS HOME COUNTRY OF CANADA, HE IS THE ROCKIN' BARRELHOUSE PIANO ON BOB SEGERS "OLD TIME ROCK AND ROLL, HE IS A BRILLIANT JAZZ PIANIST IN THE TRADITION OF OSCAR PETERSON AND BILL EVANS, AND IS A SERIOUS CLASSICAL COMPOSER, CONDUCTING THE LONDON SYMPHONY FOR PLACIDO DOMINGO AND PERFORMING HIS OWN WORKS WITH NATIONAL ORCHESTRAS, HE IS ALSO "THE BADDEST B-3 PLAYER ON THE PLANET". DOUG RILEY IS THE COMPLETE MUSICIAN.
I DROVE UP TO TORONTO IN THE SPRING WITH THE FIRST HALF DOZEN SONGS ON TAPE. I PLAYED THEM FOR DOC. I PRAYED THAT HE LIKED THEM, HIS ENDORSEMENT WAS IMPORTANT TO ME. I KNEW HE WOULD BE RUTHLESSLY HONEST, THATS WHY I VALUE HIS FRIENDSHIP... HIS MUSICAL INTEGRITY IS ABSOLUTE, I KNEW DOC WOULDN'T GET INVOLVED UNLESS HE BELIEVED IN THE MUSIC.... HE LOVED THE SONGS, AND THE PROJECT WAS UNDERWAY.
WE SCHEDULED THE FIRST SESSIONS FOR APRIL AT "BEARTRACKS" A RUSTIC, STATE OF THE ART STUDIO, IN BEAUTIFUL ROCKLAND COUNTY N.Y. ABOUT FORTY-FIVE MINUTES FROM NEW YORK CITY. THE BAND ... MY CURRENT TOURING EDITION OF BLOOD SWEAT & TEARS.
THE BS&T HORNS ... STEVE GUTTMAN, MUSICAL DIRECTOR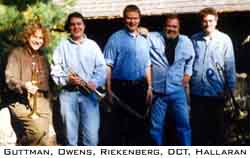 FOR THE PAST FIFTEEN YEARS, A FINE TRUMPET PLAYER WITH A WEALTH OF EXPERIENCE, WRITING AND CONDUCTING SYMPHONY SCORES FOR BS&T OR PLAYING LATIN JAZZ WITH TITO PUENTE... POWERFUL JON OWENS, LEAD TRUMPET... TEXAN DAVE RIEKENBERG, TENOR SAX... AND ONE OF THE TOP BRASS PLAYERS IN NEW YORK, PAT HALLARAN, ON TROMBONE.
THE RYTHYM SECTION...BRIAN DELANEY ON DRUMS, SURE, PRECISE, WITH A RELENTLESS GROOVE. GARY FOOTE, THE FOUNDATION OF MY BAND FOR THE LAST DECADE, A SINGERS BASS PLAYER, TASTY, FUNKY, AND A GREAT TEAM PLAYER. TOM GUARNA , A MIKE STERN PROTEGE, ONE OF THE MOST EXCITING YOUNG GUITARISTS ON THE SCENE TODAY... AND OF COURSE DOC RILEY HIMSELF, ON KEYBOARDS.
THE SESSIONS WENT BEAUTIFULLY ... DOC'S CHARTS WERE ALL I EXPECTED AND MORE. HIS ORCHESTRATION OF "ASHLEIGH'S SONG" BROUGHT TEARS TO MY EYES, AND HIS CHARTS FOR "BISCUIT" AND "DANCIN'TO LABELLE" JUST PLAIN "ROCKED". MIKE STERN JOINED US FOR "LA BELLE"... HIS WICKEDLY UNDERSTATED SOLO TRADE WITH DOC STILL MAKES ME SMILE EVERY TIME I HEAR IT. THE BAND DUG INTO THE MUSIC WITH REAL ENTHUSIASM AND FIRE AND THERE WAS A GREAT
FEELING ON THE FLOOR OF THE STUDIO.
MEANWHILE I WAS WORKING ON THREE OR FOUR NEW SONGS WITH TONY KLATKA IN MIND. IN MY EXPERIENCE WITH BLOOD SWEAT AND TEARS, TONY WAS MY FAVORITE ARRANGER. GRADUATE OF THE WAYNE COCHRAN SCHOOL OF FUNK, ARRANGER AND TRUMPET PLAYER FOR THE GRAMMY AWARD WINNING WOODY HERMAN BAND, AND WRITER OF SOME OF BS&T.S MOST CREATIVE CHARTS, SOME OF WHICH ARE STILL IN OUR REPETOIRE TODAY. I SENT THE TUNES TO TONY AND HIS RESPONSE WAS IMMEDIATE " IN A BIG CITY MINUTE MAN!"
TONY KLATKA'S INVOLVEMENT OPENED A DOOR I HADN'T EVEN CONSIDERED...
ON THE CHART FOR "BOBBY'S BLUES" WE VISUALIZED THE SOLO INSTRUMENT AS THE VOICE OF "BOBBY THE BARTENDER". WE WANTED IT TO BE DEEP, SONOROUS, YET WITH AN EDGE OF SLY HUMOUR. I SAID, "HOW ABOUT A TUBA SOLO?"AND TONY SAID, "BARGE!"... DAVE BARGERON, TROMBONE VIRTUOSO, INCREDIBLE TUBA SOLOIST AND A CENTRAL FIGURE IN THE EARLY BS&T. I CALLED DAVE, AND HE SAID " GREAT, IS LEWIE ON THE GIG," "LEWIE" IS LEW SOLOFF. A VETERAN OF THE GLORY YEARS OF BLOOD SWEAT & TEARS, WHO HAS GONE ON TO AN ILLUSTRIOUS CAREER AS A JAZZ RECORDING ARTIST AND IS ONE OF THE GREAT LEAD TRUMPET PLAYERS IN THE WORLD TODAY. "LEWIE", LOVABLE JAZZ ECCENTRIC. WHEN I CALLED HIM HE SAID, " WHAT'S IT PAY MAN?" I SAID, "WELL LEW, I'M PAYING FOR IT MYSELF " KNOWING THAT HIS USUAL FEE WOULD PROBABLY STRAIN MY BUDGET. LEW REPLIED, "OK JUST WRITE ME A BLUES AND GIVE ME A SOLO"... I DID, AND LEW NEARLY BLEW THE ROOF OFF THE STUDIO WITH HIS SOLO ON "NAWLINS GAL"
WITH LEW, BARGERON, AND TONY ON BOARD, THE WORD WAS OUT THAT SOMETHING SPECIAL WAS GOING DOWN AT "BEARTRACKS" AND A CONCEPT WAS BEGINNING TO EVOLVE. MOST OF THE MUSICIANS WERE EITHER
CURRENTLY IN BS&T, OR HAD BEEN IN THE PAST.THIS WAS NOT COMPLETELY BY DESIGN, IT'S JUST THAT BLOOD SWEAT AND TEARS HAD BEEN A "RITE OF PASSAGE" FOR SO MANY OF THE TOP MUSICIANS IN NEW YORK FOR OVER THIRTY YEARS, AND I KNEW THEM ALL, THIS IS NEW YORK'S "A-TEAM"... WHO ELSE WOULD I CALL?
I CALLED ON RANDY BRECKER, ONE OF THE FOUNDING MEMBERS OF BS&T, AND ONE OF THE GREAT LYRICAL TRUMPET SOLOIST OF OUR TIME. HE HAD HEARD ABOUT THE SESSIONS AND WITH NO MENTION OF MONEY, RANDY DRAWLED, "SOUNDS LIKE FUN, I'LL BE THERE", HE WAS, AND HIS FLUGELHORN SOLO ON "AFTER YOU FALL" IS A THING OF BEAUTY.
BY NOW THE PROJECT HAD A NAME..."BLOODLINES". THE MUSICIANS ALL SHARED A COMMON HERITAGE... BLOOD SWEAT & TEARS... THESE ARTISTS ALL HAD A PROFOUND INFLUENCE ON MY MUSICAL DEVELOPMENT, AND IT FELT SO NATURAL TO BE RECORDING WITH THEM AGAIN.
NOW THE DOOR WAS FULLY OPEN, THE WORD WAS ON THE STREET AND MORE GREAT PLAYERS GRAVITATED TO THE PROJECT ... RICKY SEBASTIAN, BLAZING CAJUN DRUMMER FROM NEW ORLEANS, PLAYS WITH TREMENDOUS FIRE,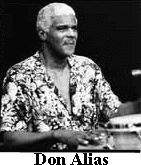 UNPREDICTABLE, INVENTIVE, TOURED WITH THE BAND IN THE EIGHTIES. ROB PAPPAROZZI, HARMONICA VIRTUOSO, ROB HAD RECORDED WITH ME ON "BLUE PLATE SPECIAL" AND I KNEW HE'D BE PERFECT FOR "BLOODLINES". DON ALIAS, PREMIER PERCUSSIONIST, HAD PLAYED IN THE EARLY BS&T WITH TONY KLATKA, MIKE STERN, AND THE LATE JACO PASTORIUS. MIKE STERN, INTERNATIONALLY KNOWN GUITAR "HERO" WITH A VAST BODY OF WORK, RANGING FROM BS&T TO THE BRECKER BROTHERS, MILES DAVIS, AND HIS MANY BRILLIANT SOLO ALBUMS. TALENTED YOUNG DRUMMER ZACH DANZIGER AND VETERAN GUITARIST JAMIE FOX... BOTH CURRENTLY TOURING WITH BS&T.
WE WERE ALL SET TO GO INTO THE STUDIO, WHEN BY CHANCE, I SPOKE TO FRED LIPSIUS. I DIDN'T EVEN CONSIDER HIM AT FIRST, I WAS PRETTY SURE HE WOULDN'T DO IT. LIPSIUS IS A MUSICAL GENIUS, A PROFESSOR OF MUSIC AT BERKLEE, AND AS A FOUNDING MEMBER, HOLDS VERY STRONG VIEWS ABOUT BS&T. HE FEELS THAT THE BAND HAD ITS MAGICAL MOMENT IN TIME, AND LIKE WOODSTOCK, IT WILL NEVER HAPPEN AGAIN.
I REASSURED HIM THAT THIS WAS NOT A BLOOD SWEAT & TEARS PROJECT, IT WAS A DAVID CLAYTON-THOMAS ALBUM, WITH NEW ORIGINAL SONGS, AND I WOULD LOVE TO HAVE HIM PLAY ON IT... A FEW DAYS LATER FRED CALLED ME BACK WITH AN INTERESTING IDEA. HE SAID "YOU KNOW, THERE WAS A REAL MAGIC IN OUR COLLABORATION ON THE EARLY BS&T TUNES LIKE "SPINNIN' WHEEL" AND "LUCRETIA MAC EVIL" , "LET'S WRITE SOMETHING". I JUMPED AT THE CHANCE AND INVITED HIM TO COME DOWN FROM BOSTON, STAY AT MY HOUSE FOR A FEW DAYS, USE MY STUDIO AND SEE IF THAT "MAGIC" WAS STILL THERE... IT WAS... WE WROTE "AFTER YOU FALL" IN TWO DAYS.
IN OCTOBER 1998, DOUG RILEY FLEW IN FROM TORONTO, TONY KLATKA FROM DENVER, FRED LIPSIUS FROM BOSTON AND WE COMPLETED THE ALBUM IN A FURIOUS TEN DAY BURST. WORKING 'ROUND THE CLOCK, SIXTEEN HOUR DAYS, SOMETIMES THE ONLY SLEEP I GOT WAS ON THE SOFA IN THE CONTROL ROOM, BUT IT WAS NEVER AN ORDEAL. EVERY DAY WAS EXCITING, OFTEN BRINGING TOGETHER PEOPLE WHO HADN'T SEEN EACH OTHER IN YEARS. THERE WAS A GREAT SENSE OF CAMERADERIE AND MUTUAL RESPECT AMONG THE MUSICIANS AND IT SHOWED IN THE MUSIC. THE VOCALS WERE CUT LIVE ON THE FLOOR WITH THE BAND, AND WHEN IT CAME TIME TO MIX, VERY LITTLE OVER-DUBBING WAS NECCESSARY, THE SPIRIT AND FEELING OF THE SESSIONS WAS THAT GOOD. AS PRODUCER, I WANTED TO CAPTURE THE INTERACTION BETWEEN THE MUSICIANS... TO ME THIS IS AN ESSENTIAL ELEMENT OF MUSIC... TO ASSEMBLE THIS CAST OF GIFTED ARTISTS AND THEN ISOLATE THEM FROM EACH OTHER, SEEMED TO BE A WASTE OF THEIR TALENTS. THEIR FIRE AND SPONTANEITY SHINES THROUGH ON THIS RECORD... I FELT HONOURED TO BE THE CATYLIST THAT BROUGHT THEM TOGETHER, AND I WAS DETERMINED NOT TO BURY THEIR PERFORMANCES IN "PRODUCTION".
| | | |
| --- | --- | --- |
| Gary Foote | Soloff, Riekenberg, Ries, Klatka, Bargeron, DCT | Tony Klatka |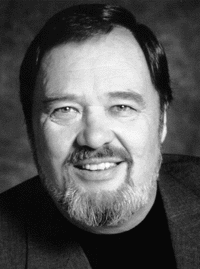 "In a time when records are producer-controlled and recorded to click tracks, with the musicians seldom in the studio on the same day, these were truly live studio sessions. The formula was simple: assemble the best arrangers and musicians in the world, give them a state of the art studio, some some creative space, good original songs, and stand back and let the sparks fly!"
The Result: Bloodlines
David Clayton-Thomas
New York, 1999

---
Back to the BS&T Main Page