---
Classic BS&T 1969-1972
---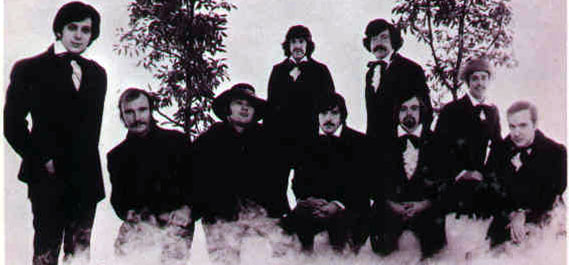 Early Press Photo From Left To Right: Steve Katz, Dick Halligan, David Clayton-Thomas, Fred Lipsius, Bobby Colomby Jerry Hyman, Chuck Winfield, Jim Fielder, Lew Soloff
---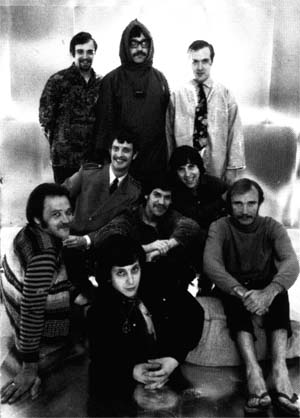 Promo Pic from 1969-70ish.
Back Row: LtoR Chuck Winfield, Jerry Hyman, Lew Soloff
Middle Row: LtoR Jim Fielder, Fred Lipsius, Bobby Colomby
Front Row: LtoR David Clayton-Thomas, Steve Katz, Dick Halligan
---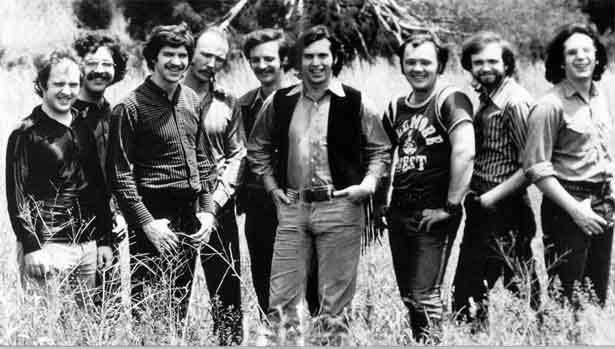 BS&T 3 lineup: Lewie Soloff, Jerry Hyman, Freddie Lipsius, Dick Halligan, Jim Fielder, Bobby Colomby, David Clayton-Thomas, Chuck Winfield, and Steve Katz.
---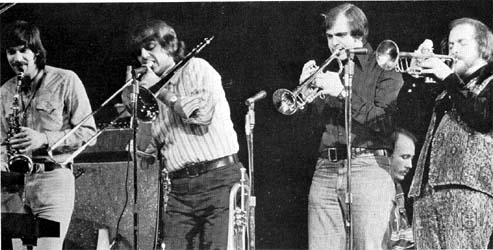 The Classic BS&T Horn Section: Fred Lipsius, Dave Bargeron, Chuck Winfield and Lew Soloff
---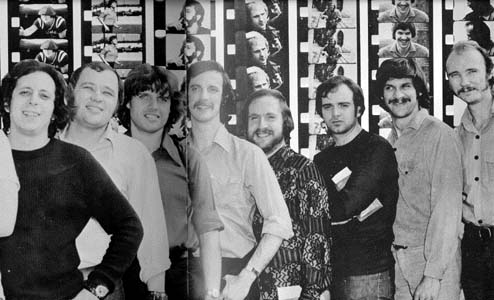 Picture of the band, minus Bobby Colomby, it was too big to fit on the scanner. (sorry Bobby!)
Left to Right: Steve Katz, David Clayton-Thomas, Dave Bargeron, Jim Fielder, Lew Soloff, Chuck
Winfield, Fred Lipsius, Dick Halligan.
---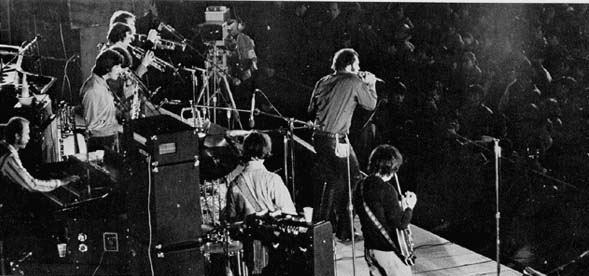 On Stage, in 1970. Note the Cameraman in front of the horn section. He was filming the unaired Behind
the Iron Curtain BS&T telefilm.
---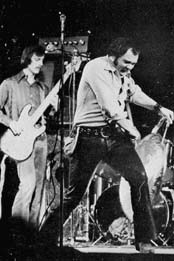 Couple of Concert shots. The one on the right is a scan of a photocopy, so it didn't come out as well, but hey, it fit next to the other one. They are both from around 1970ish.
---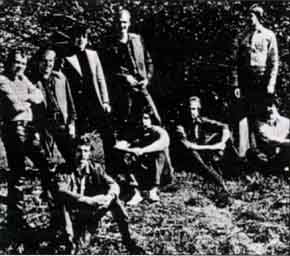 Pic from around BS&T 4 time. It was a blowup of a photocopy, which is why it's a bit blurry.
---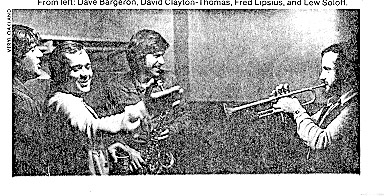 In the studio recording BS&T 4
---
Back to the Picture Gallery Entrance