---
The Return of David Clayton-Thomas
1975-1978
---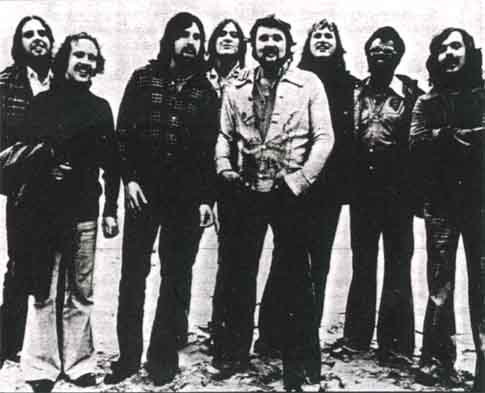 The New City lineup. From LtoR: Dave Bargeron, Tony Klatka, Bobby Colomby, George Wadenius, DCT, Bill Tillman, Larry Willis, and Ron McClure. (no sign of J.Giorgianni)
---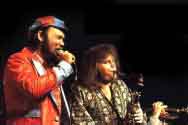 DCT from August of 1975 (Thanks Don Neumann for the pic).
On the right is a pic from the Midnight Special show, this was also used in the Rock and Roll Encycolpedia
and as the cover for the Hip Pickles CD.

---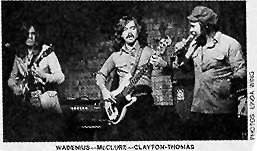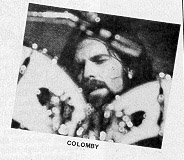 Pics from around 1975 or so. Wadenius, Ron McClure and DCT. And of course Bobby Colomby on the right.
---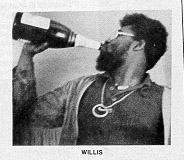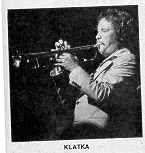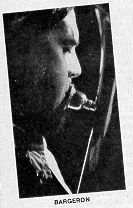 More pics from 1975ish. Larry Willis chuggin' a lug, Tony Klatka, Dave Bargeron and Bill Tillman.

---
DCT on stage. I'm not totally sure when this picture was taken, to be honest. I almost suspect it was during his solo years, but I put it here because even if it was a solo pic, the era is nearly right. If anyone knows where this came from, be sure to let me know.
---
Live from the Brand New Day era. From left to right, Mike Stern, Danny Trifan, DCT, Roy McCurdy,
Bill Tillman, Forrest Buchtell, Larry Willis (in back) Tony Klatka and Dave Bargeron.
---
Back to the Picture Gallery Entrance