---
Steve Katz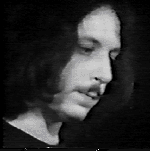 People Have asked me to put up a Steve Katz page, so here it is!

---
Steve Katz' Discography
1964 Even Dozen Jug Band Even Dozen Jug Band Guitar,Vocals
1966 Blues Project Live at the Cafe au-Go-Go Guitar
1966 Blues Project Projections Guitar
1966 Blues Project Best Of The Blues Project Guitar, Vocals
1967 Blues Project Live at Town Hall Guitar
1967 Monterey Pop Monterey Int'l Pop Festival Guitar, Vocals
1968 Blood Sweat & Tears Child Is Father to the Man Guitar, Vocals
1969 Blood Sweat & Tears Blood, Sweat & Tears Guitar, Vocals
1969 Kooper, Al Al Kooper & Steve Katz Guitar
1970 Jake&the Fam. Jewels Jake & The Family Jewels Engineer
1971 Blood Sweat & Tears BS&T 4 Guitars/Vocals/Mandolin/ Harmonica
1972 Blood Sweat & Tears New Blood Guitar, Vocals
1973 Blood Sweat & Tears No Sweat Rhythm Guitar
1973 Blues Project: Reunion in Central Pk. Guitar/Harmonica/Percussion, vocals
1973 Lynyrd Skynyrd Pronounced Leh-Nerd Skin-Nerd Harmonica
1974 Reed, Lou Sally Can't Dance Harmonica
1974 Reed, Lou Rock & Roll Animal Producer
1975 Kooper, Al Al's Big Deal Guitar
1975 Reed, Lou Lou Reed Live Producer
1976 American Flyer American Flyer Guitars/Vocals
1976 Murphy, Elliott Night Lights Vocals, Producer


1977 American Flyer Spirit of a Woman Guitars/Vocals
1977 Reed, Lou The Best of Lou Reed Producer
1978 King, Carole Welcome Home ?
1979 Cryers Cryers Producer
1979 Horslips Man Who Built America Producer
1980 Blood Sweat & Tears Classic B S T Guitar, Vocals
1980 Duke Jupiter Band in Blue Harmonica
1980 Horslips Short Stories/Tall Tales Tambourine/Prod.
1980 Horslips Belfast Gigs Producer
1989 Marlo, Clair Let It Go Producer
1989 Christmas Guitars Christmas Guitars Exec.Producer
1990 Babes in Arms Babes in Arms Vocal Arranger
1990 Babes in Arms Babes in Arms [Orig. Cast] Vocal Arranger
1991 50,000,000 Frenchmen 50,000,000 Frenchmen Vocal Arranger
1992 Reed, Lou Between Thought & Expression Producer
1992 Murphy, Elliott Diamonds by the Yard Vocals
1994 Solomon, Howard Blues Project Live@Town Hall
1995 Anderson, John Angels Embrace Keyboards
1996 Reed, Lou Different Times Producer
1997 Blues Project Anthology Guitars Harmonica, Vocals
1997 El Roacho Best of El Roacho Producer
1997 James, Mark Mark James Harmonica
---
Steve Katz Biography
by Steve Katz
Steve's professional career started in the late fifties on a local Schenectady, New York television program called Teenage Barn. Accompanied by piano, Steve would sing such hits of the day as "Tammy" and "April Love". Things could only go downhill from there.
Influenced by the folk music groups of the early sixties, Steve studied guitar as a teenager with Dave Van Ronk and Reverend Gary Davis. It was at this time that he met and befriended
guitarist Stefan Grossman. Steve & Stefan would sometimes act as road managers for Reverend Davis and, in so doing, met many of the great "rediscovered" blues men of an earlier era, like Son House, Skip James and Mississippi John Hurt.
There were many other young musicians and potential college dropouts around Greenwich Village during this time who were as obsessed with American roots music as Steve, whether it be bluegrass or blues. Many would look for a common ground in which to play music together and some, including Steve, Stefan, Maria Muldaur, John Sebastian and David Grisman found the common denominator in "jug band" music - the music of Cannon's Jug Stompers and The Memphis Jug Band. They and some other friends formed the Even Dozen Jug Band and were courted by Elektra Records for whom they recorded an album in 1964. Dwarfed by some of the finest young guitarists of the time, Steve opted to play washboard in the band. He would later use the same tactic of avoiding tough chords by mastering the harmonica.
After a brief sabbatical in college, Steve, while teaching guitar in Greenwich Village, was asked to audition for the Danny Kalb Quartet as a two-week substitute for the vacationing Artie Traum. Frightened by the power of the sound of an electric guitar and amp, Steve turned his volume to zero, thereby making no discernible mistakes. He got the job. Artie never came back, Al Kooper joined, and they had the Blues Project, a foray of young white middle-class musicians into the amplified world of Chicago blues. But they worked out of New York, and it was the mid-sixties, so the Blues Project experimented, dabbled in their own style and gave Steve an opportunity to showcase his own songs, as did Al and Danny. The Blues Project recorded three albums while together in their first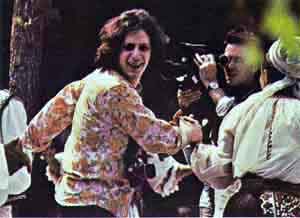 incarnation. "Steve's Song", on the Projections album was the first original song that Steve had recorded.
Refusing to perform Kooper's "This Diamond Ring", however, The Blues Project, after two glorious years as house band at the Cafe Au Go Go and Murray the K's last "submarine race-watching" spectacular at the the RKO 58th Street theater in New York, decided to break up, playing the Monterey Pop Festival as their last major gig. The Blues Project's lasting contribution during its short life was to open the airwaves of radio to more album-oriented Rock. All attempts at singles failed but, like the consciousness of the era, people looked for alternatives in fashion, politics, lifestyles and musical tastes. The Blues Project gave people an alternative and, at the same time, made people aware of music that they might never have otherwise heard.
After the demise of the Blues Project, Steve, Al Kooper, Bobby Colomby and Jim Fielder decided to work up a set, mainly of Al's new songs, for a benefit concert whereby enough money would be raised to send Al to London where he wanted to live. Joined by Fred Lipsius on alto sax, the concert raised enough money for Al to get a cab to the airport. There was no choice but start another band. Influenced by the Electric Flag and an album by the Buckinghams entitled Time and Charges, a horn section was utilized with rock arrangements that were a touch more sophisticated than most horn arrangements in rock up to that time. Thus, the formation of Blood, Sweat & Tears, a Columbia Records contract, and the album Child is Father to the Man. Recorded and mixed in only two weeks, the album sold moderately well but was a huge critical success. Steve sang one original song ("Megan's Gypsy Eyes") and a song by his friend, the late Tim Buckley.
Al left Blood, Sweat & Tears after only six months and while they were reorganizing, Steve wrote record reviews for Eye Magazine, a Cosmopolian spin-off. Getting the record company to continue with the band without Kooper was difficult until they heard David Clayton-Thomas. They reluctantly agreed to go ahead with a new album. That album sold six million copies worldwide and fostered three number one singles, a major feat for 1969. Steve continued with Blood, Sweat & Tears for five years, during which time the group received a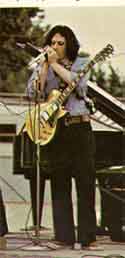 large number of accolades. They won three Grammies, were voted best band by the Playboy Jazz and Pop Poll two years in a row, and won three major Downbeat awards, to name a few. Steve wrote many songs during his tenure with BS&T, including his well-loved "Sometimes in Winter".
In 1972 Steve met Lou Reed and they quickly became friends. After the commercial failure of Lou's album Berlin, Steve was asked to produce his next record. Steve jumped at the opportunity to start a new career and produced Rock & Roll Animal and Sally Can't Dance for Lou. After a number of productions during this period, Steve wanted to return again to playing music.
Although American Flyer was not a performing band, it gave Steve another creative outlet in which to work and talented people to work with. Steve was joined by the prolific writer Eric Kaz, Craig Fuller from Pure Prairie League, and Doug Yule from The Velvet Underground. The first of their two albums was produced by George Martin who was interrogated constantly by Steve about his production techniques with The Beatles.
Steve was offered

an opportunity to get closer to the business of music in 1977 with his appointment as East Coast Director of A&R and later as Vice President of Mercury Records. The highlight of the three years that Steve spent at Mercury was his being able to produce the great Irish group Horslips. Steve spent a good deal of time in Ireland during this period and produced three albums for the group.
It was during his visits to Ireland that Steve became enamored with all things Irish, especially the traditional music and Irish literature. Horslips had originally been an acoustic band that sang their songs in Gaelic, and the band members made Steve aware of great Irish traditional music. This awareness turned into obsession and in 1987, Steve became Managing Director of Green Linnet Records, the foremost record label of traditional Irish music in America.
Steve stayed on at Green Linnet for five years, during which time he married his one true love, Alison Palmer, a ceramic artist. As time passed, Alison's craft achieved popularity and recognition. Alison and Steve soon found that they had a thriving small business and so, although Steve still works in the music industry as a consultant and plays fairly often at reunions or with friends, life has new priorities and, for Alison and Steve, their business takes up most of their time. Together they live in Patterson, New York with their African Grey Parrot, TuTu, their Corgis, Corki & Camille, and their chocolate Lab, Hannah.

---

Click Here To Read Steve's Interview in Down Beat Magazine from May 11, 1972.

---
Return to the BS&T Mainpage