An Eerie Comparison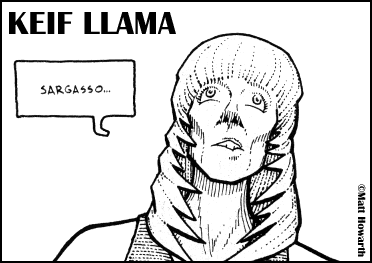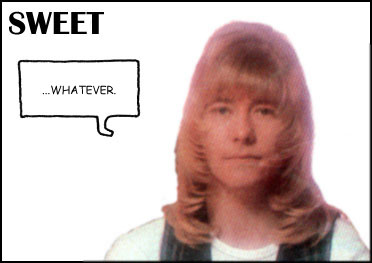 Is that scary, or what?
The first image is Keif Llama, a 1980s comic book character created by Matt Howarth. She's a xeno-tech, which means she has an ability for understanding alien ways of thinking.
The other person is an anonymous member of the 1970s band Sweet. Remember these folks? They brought us "Ballroom Blitz". Check it out: this guy's got an expression as enigmatic as the Mona Lisa.
The similarity is truly striking. No, I don't think Keif was modeled on this guy; Matt's more into Can, Skinny Puppy, and Foetus than Sweet.
---
Last updated 17 March 2004
http://www.rdrop.com/~half/Personal/Hobbies/Comics/UnnnaturalSimilarity.html
All contents ©1997-2002 Mark L. Irons except Keif Llama image ©1989 Matt Howarth and Sweet image (copyright unknown)