---
Interview with Bobby Colomby, April 2nd, 1998
By Jeremiah Rickert
---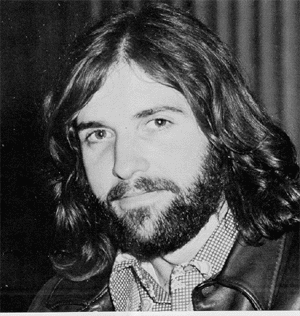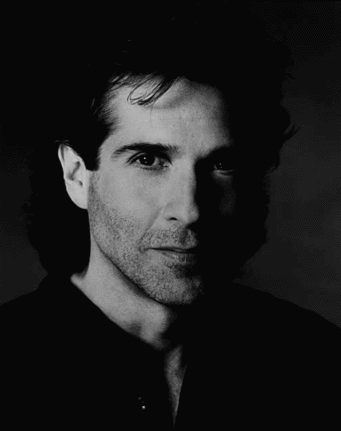 JR - DESCRIBE WHAT LED YOU AND THE ORIGINAL NUCLEUS OF THE BAND TO ADD HORNS AND THUS FORM BS&T
BC- Steve Katz and I were close friends. His tenure with the Blues Project (band) was coming to an end and we decided to put a band together. At the same time, Al Kooper, who had already acrimoniously left the Blues Project, asked me to play with him to raise funds so he could move to England and produce records. I suggested to Kooper that he ask Steve to play on this occasion. He vehemently protested since he and Steve had a deep disdain for each other. I proposed the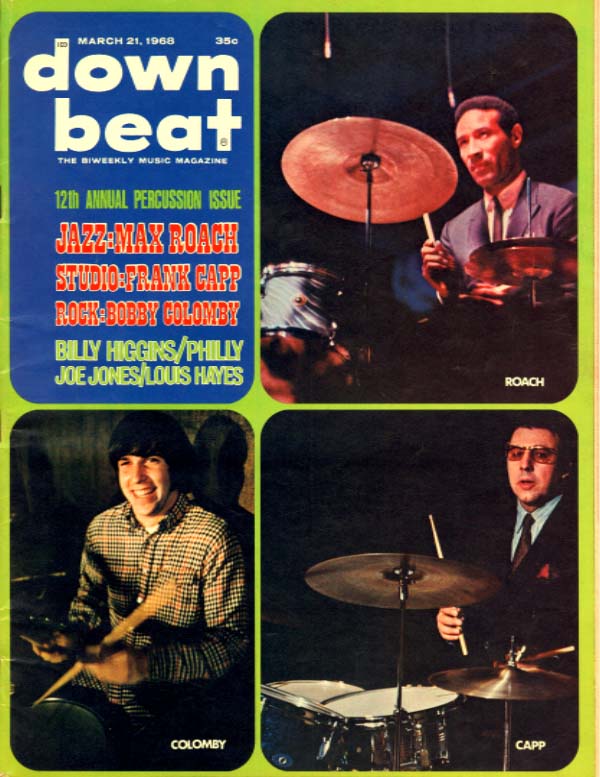 notion that by asking him to play, he could defuse the existing negative feelings. After making sure Steve wouldn't turn him down, he agreed and Steve joined us for the one time only show at the Cafe Au Go Go, in New York's Greenwich Village. Along with Steve, Al had asked Jimmy Fielder, a bass player he had recently heard in California. We played some of Al's newer tunes: "My Days Are Numbered", " I Can't Quit Her" and " I Love You More Than You'll Ever Know" (I thought it sounded an awful lot like James Brown's "It's A Mans Mans World") If my memory serves me, also on the bill was Paul Simon and Judy Collins. Despite the all-star cast, the gig barely raised enough money for milk shakes for the musicians. Evidently, Al wasn't as popular a musician as he believed.
Steve and I discussed the merits of Al's song writing (thieving) and I asked Steve to ask Al if we could use some of his material in a band we were going to start. While in Washington DC with Odetta, I received a call from Steve telling me that not only did Al agree that we could use his songs... BUT that Steve asked Al to join the band as it's lead singer. AND that we had a gig at the Village Theater (which later became the Fillmore East) as the opening act for the James Cotton Blues band AND (as if that wasn't enough information for one phone call) our name was to be "Blood Sweat and Tears". A name Al came up with while he accepted the invitation to play the gig. Al's version of this story was: He was on the phone with the promoter while gazing at a Johnny Cash album cover. The band was called, Blood Sweat & Tears.
My origins as a drummer were steeped in Jazz. Most of the musicians I hung out with were jazz musicians. However, most of my friends socially were rock or folk musicians. As a result, Steve and I developed the direction of the band by virtue of our individual influences. Al's great contribution, was hyperbole. He convinced not only record companies that we were the Second Coming, but rock writers and fans. He started a street buzz that was unbelievable. For that I will always be indebted to him. He also, literally, took over the band. He made everybody believe that this was his band, conceptually, musically, on every level. We ended up doing mostly his material. He even had the unmitigated gall to insist upon putting a tune on the album that he would perform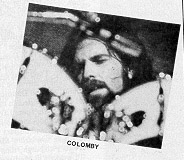 with a string quartet, thus eliminating the other seven musicians of the band. What made matters worse was the fact that, in my opinion, he could hardly sing. He actually had the nerve to solo repeatedly on a record where Randy Brecker was reduced a short solo on "Without Her" and to several bars to end another tune. He was out of control and I felt that whatever Steve and I had originally hoped for had dissipated into Al Cooper's grandiose showcase.
JR - AFTER AL LEFT, WHO WAS IT THAT DECIDED TO FIND A NEW LEAD SINGER AND KEEP THE BAND TOGETHER?
BC- It should be noted that our first album was a commercial flop. Around 40,000 records had been sold. I admit to initiating the movement that eventually led to the ousting of Kooper. I felt we needed a voice that was distinctive, powerful and even (was I asking for too much?) someone that could sing in tune. I felt Al could still contribute but not as lead singer. Quite honestly, Al had made such an impression, publicly, as the "brains behind BS&T, that I felt losing him would make the long climb uphill even more difficult. However, I was willing to take that chance. There was no way success could come to a band with that whining voice singing over a powerful rhythm section and four horns.
Al called a meeting backstage at the Cafe Au Go Go where he proclaimed he was leaving the band. "All those that want to walk with me, can walk." Much to Al's chagrin, only Fred Lipsius

decided to join him. The rest: Steve, along with Dick Halligan (who surprised us by requesting that he play keyboards), Jimmy Fielder, Jerry Weiss and Randy Brecker agreed that we needed a new singer. Eventually, Jerry Weiss left to form his own band: Ambergris. Randy Brecker left to join HoraceSilver's Quintet with his brother Michael. After a few months of non-activity, Fred rejoined the band. He must have snapped out of his coma.
JR - WHAT DO YOU THINK BS&T'S LASTING LEGACY TO ROCK AND ROLL IS, ANY WHY ISN'T BS&T MORE VISIBLE IN BOOKS, DOCUMENTARIES, AND OTHER CHRONICLES OF ROCK AND ROLL?
BC- Blood Sweat & Tears came into existence and defined a new category in popular music: Jazz/Rock. It was never embraced by critics as a pure art form but rather a hybrid. We also weren't considered either a 60's or a 70's band because our success came between decades. As a result, we are usually dismissed as an anomaly.
JR - ARE YOU INTERESTED IN ACTIVELY CAMPAIGNING TO GET BS&T MORE RECOGNITION?
BC- No, although I appreciate the efforts of anyone that is.
JR - WOULD YOU EVER REUNITE WITH OTHER MEMBERS FOR A REUNION TOUR OR ALBUM?
BC- No. Reunions such as these, remind me of Old Timer's games in sports, were retired athletes break every bone in their bodies trying to relive their past glory.
JR - ARE YOU PROUD OF ALL OF THE MUSIC BS&T RELEASED WHILE YOU WERE IN THE GROUP?
BC- I'm most proud of our collective intent. We were trying to upgrade pop music by introducing a higher level of musicianship while combining different styles into one sound. There have been special moments over the years that still hold up, but I must say we have recorded some titles that wouldn't fall into the "proud" category.
JR - WHAT HAVE YOU DONE IN RECENT YEARS MUSICALLY?
BC- As a producer and record company executive I have had the pleasure of working with many fine artists. Here's a little sample: Jaco Pastorius, The Jacksons, Earth Wind and Fire, Eddie Palmieri, Mothers Finest, America, Tavares, Kenny Loggins, Branford Marsalis, Harry
Connick Jr. and others.
JR - DO YOU THINK THAT COLUMBIA DID A POOR JOB OF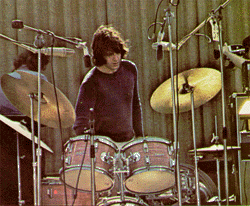 PROMOTING THE GROUP AFTER SALES BEGAN TO SLIDE, AFTER NEW BLOOD CAME OUT?
BC - it rarely behooves a record company to stop selling an artist's product. If anything, Columbia may have become bored with BS&T but they didn't give up. Continuing success is usually a function of the ongoing creativity of the artist themselves. I don't believe the fault lies with Columbia Record's inability to market our music. We simply didn't come up with enough innovative music. It'd be too easy to blame them.
JR - HARDLY ANYONE KNOWS THAT BS&T PLAYED WOODSTOCK, DO YOU HAVE ANY IDEA WHY YOU WERE LEFT OFF OF THE ALBUM AND CUT OUT OF THE MOVIE?
BC- Our manager at that time was Bennett Glotzer. He felt that since we were one of the headliners (along with Janis Joplin and Jimi Hendrix), we should be paid accordingly. $7500 was not enough to "star" in a movie. He had not recognized that the event itself would supersede the status of the individual acts. The producers of the festival and documentary were not permitted to film the band's performance. However, they did succeed in shooting the opening song, "More and More" and then were told to get off the stage.
It should be noted that Albert Groomsman (read Mansions on the Hill), a world class manager whose clients included Bob Dylan and Janis Joplin, agreed with Bennett and refused to allow Janis to be filmed as well.
JR - ARE THERE ANY UNRELEASED BS&T TRACKS THAT YOU FELT WERE GOOD ENOUGH TO BE RELEASED?
BC- Legacy, a record company part of Sony Music, has recently released a collection of practically every single note that would be of any interest to a BS&T fan. Included is the audition tape BS&T made before it was signed to Columbia. My personal gripe with this collection is that (as usual) Al Kooper got his hands on, and cozied up to, the writer of the liner notes. Once again, history was rewritten through Al's delusional recollections. We should remember that it was without Al that the band achieved success.
JR - WHAT EVER HAPPENED TO ALL THAT FOOTAGE THAT FILMWAY'S CORP. FILMED DURING THE IRON CURTAIN TOUR?
BC- I have no idea.
JR - WAS YOUR PRIME MOTIVATION EVER MONEY? BY THAT I MEAN, DID YOU EVER SAY, THAT'LL NEVER SELL, AND LEAVE SOMETHING OFF OF AN ALBUM? WAS THE MUSIC YOU PLAYED ALWAYS FUN?
BC- In those days the only person that understood commerce was Mick Jagger. He was fortunate enough to have a degree from the London School of Economics. We just wanted to meet girls and have fun playing challenging, relevant music. Once we had a few hit records and tried to reproduce our success, the beginning of the end was near.
JR - MUSICALLY WHAT ALBUM DID YOU LIKE THE BEST, LIKE TO LISTEN TO, LIKE TO PLAY?
BC- Actually, I haven't listened to any BS&T music in years. I would say that the second and third albums would offer the least amount of pain if I were forced to listen.
JR - WHAT DO YOU HOPE THE FUTURE OF BS&T HOLDS?
BC- That question is virtually impossible to answer. For me, BS&T was a group that had it's moment in time. We participated in a movement that changed the direction of popular music. We influenced many musicians. For that I am proud and hope that BS&T one day is
acknowledged for these contributions.
Copyright 1998, Jeremiah Rickert

---
RETURN TO THE INTERVIEW INDEX