---
The Solo Projects

---
Many of BS&T's members have released solo albums, the following are the ones that I know of. These albums are *only* solo works, not appearances, BS&T's members appeared on literally 1000s of records, I think Randy Brecker alone has been on a couple of hundred. I also only included musicians who recorded albums with BS&T. For example, I didn't include Jaco Pastorius or Joe Henderson. The CDnow links are for the albums that are still in print should you want to purchase them. The Tower Records links simply take you to their search page. David Clayton-Thomas has his own page. Click here for that.
---
Al Kooper
I Stand Alone (CBS, 1969)
You Never Know Who Your Friends Are (CBS, 1969)
Live Adventures (Edsel, 1969)
Al Kooper and Steve Katz (Verve, 196?)
Kooper Session (CBS, 1970)
Easy Does It (CBS, 1970)
New York City (You're A Woman) (CBS, 1971)
Possible Projection of the Future (Columbia, 1972)
Naked Songs (Columbia, 1972)
Al's Big Deal [Unclaimed Freight] (Columbia, 1975)
Act Like Nothin's Wrong (One Way, 1976)
Four on the Floor (Casablanca, 1979)
Championship Wrestling (CBS, 1982)
Rekooperation (Music Masters, 1994)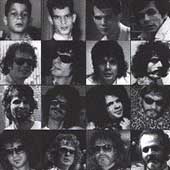 Al Kooper: Soul of a Man (Music Masters, 1995)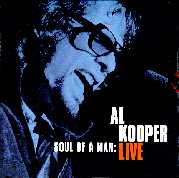 --Features early BS&T cuts
I Stand Alone [CD Reissue] (Columbia, 1996)
---
Jerry Fisher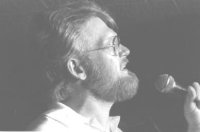 In and Outta Da Blues (as Jerry Fisher and the Music Company)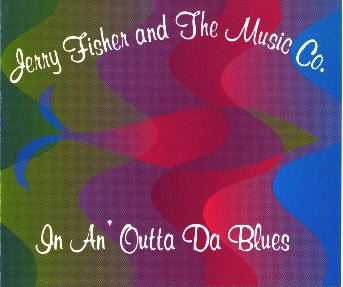 Click here To Order directly from Jerry's website.

---
Lew Soloff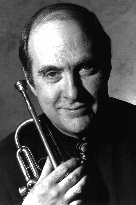 Hanalei Bey (Pro-Arte, 1983)
Yesterdays (Pro-Arte, 1986)
Best of Lew Soloff (Pro-Arte, 1983)
Speak Low (Pro-Arte, 1987)

But Beautful (Evidence, 1987)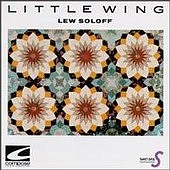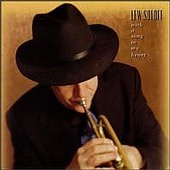 Little Wing (Triloka, 1991) With A Song In My Heart (2000)
---
Mike Stern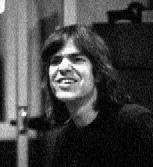 Upside, Downside (Atlantic, 1986)
Time In Place (Atlantic, 1987)
Jigsaw (Atlantic, 1989)
Odds or Evens (Atlantic, 1991)
Standards (Atlantic, 1992)
Is What It Is (Atlantic, 1993)
Between the Lines (Atlantic, 1996)
Give and Take (Atlantic, 1997)
Neesh (?,?)
---
Randy Brecker
Score (Blue Note, 1969)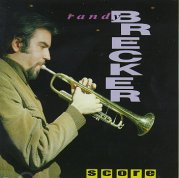 Imagine My Surprise (Columbia, 1971)
Detente (Arista, 1979)
Amanda (Passport, 1985)
In the Idiom (Denon, 1986)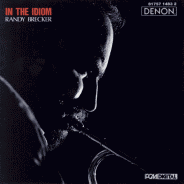 Toe To Toe (MCA, 1990)
Live @ Sweet Basil (GNP, 1992)
Into The Sun (Concord Jazz, 1997)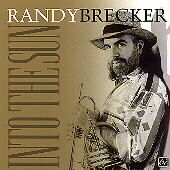 ---
Fred Lipsius
Distant Lovers (ITI, 1982)
Dreaming of Your Love (MJA, 1995)
Better Believe It (MJA, 1996)


---
Dave Bargeron


Barge Burns...Slide Flies (1995, Mapleshade)
---
Larry Willis
New Kind of Soul (Brunswick, 1970)
Inner Crisis (Groove Merchant, 1970)
Just in Time (Steeplechase, 1989)
Steal Away (Audio Quest, 1991)
Solo Spirit (Mapleshade, 1992)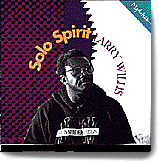 Tribute to Someone (Audio Quest, 1993)
Heavy Blue (Steeplechase, 1994)
How Do You Keep The Music Playing (Steeplechase, 1994)
Let's Play (Steeplechase, 1994)
Unforgettable (Steeplechase, 1995)
Serenade (Sound Hills, 1995)
Ballads from a Black Sea (Mapleshade, 1997)
---
Tom Malone
Standards of Living (Big World, 1991)
Eastern Standard Time (Amazing, 1993)
---
Jerry La Croix
La Croix (Epic, 1972)
Second Coming (Mercury, 1974)

---