David Clayton-Thomas Interview
8/25/99
By Jeremiah Rickert
---
David was nice enough to grant me a phone interview after viewing the web page, putting up with some of my silly questions and my referencing things that I'd read that turned out to be pretty far off the mark.
---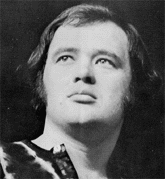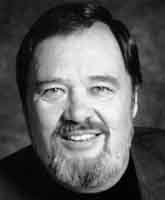 JR: It's been well reported that Music was your escape from a life that very well could have led you down a path of destruction. Do you ever stop and realize how things could have gone if you hadn't had an interest and a talent for music?
DCT: Constantly, you know I did some very hard time when I was a teenager, not in kids joints, they had a crime called vagrancy, where they'd arrest you if it appeared you were without a visible means of support. They'd give you two years of probation for vagrancy, and then pick you up a couple weeks later on a probation violation for being a vagrant.
JR: What got you out of that life?
DCT: I can recall a turning point. I was in a fight and put in solitary and I was singing, it was a good place to sing, nice acoustics and all. I could hear the guys outside in the yard, and usually there was a lot of noise, but it was quiet and they were listening and someone said "who was that? He can really sing!" that was the turning point. When I got out, I started singing in bars on Yonge Street in Toronto, trying to sit in with Ronnie Hawkins and the like, and it all started from that. Nowadays these kids get mandatory sentences for a rock of crack, and then when they get out they're predators, and they learn to be predators, they get their thug education inside. All they learn is how to get back into prison. I was a homeless kid at 15, and that just happens, I was inside and there my life changed, but for the better. It explains my love of the blues.
JR: I have videotape of you on Hullabaloo with the Shays doing "Walk that Walk." Did you ever think, Oh Lord, those models are dressed up like hockey players, is this the pinnacle of my career?
DCT: What it meant to me at the time, was it was the first time I came to New York City. We had three days in NYC while they were filming, and I haunted the clubs in the village and I saw the young Jimi Hendrix, James Taylor, the post-Dylan folk renaissance, John Hammond Jr., and I became friends with many of them.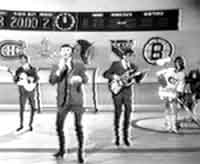 . I went back to Toronto and life wasn't ever the same. I couldn't wait to get back to New York City and the band couldn't be convinced of the same. I packed up my bags, and decided to make a go of it.
John Lee Hooker gave me the opportunity to come to New York. He had a little club in the Yorkville area, at the time and he said "I'm going to New York next week , there's a little gig if you want to sit in. I didn't want to tell him I couldn't afford a plane ticket, so I rode a bus to Buffalo and hitchhiked the rest of the way. After that I started doing basket houses where each performer had a few minutes of stage time and afterwards, they passed the basket around. I also did some busking with an open guitar case in Washington Park for whatever people threw in. I met most of the formative guys of Blood, Sweat and Tears during that era. I knew about the band, and I knew it was really exciting, and guys like Randy Brecker and Bobby Colomby were involved. My roommate at the time was Harvey Brooks and he took off to California and formed the Electric Flag, and I had the option of going with him, but I stayed in NY. After about six months, Colomby called me and said we need a singer, I was there immediately!
JR: How were you approached to join Blood, Sweat, and Tears back in, what was it, late '68?
DCT: I came in at Bobby Colomby's invitation and for the first few years, he was the boss, he ran the band. He's a very successful and wealthy man, you can pretty must trust what he says, he has no axe to grind. Al had made a career out of being the creator of BS&T and it's annoying for some of us who have been in BS&T to answer Al Kooper questions, who was only around for one album really. I don't know Al Kooper, I think I bumped into him in a restaurant one-time. But from my perspective, this was Bobby Colomby's band, and it always was and to some degree it still is. Bobby was the only one who had the pure jazz background and the musicality to organize it. He had the vision. I'm not putting Al down, in fact I admire his work, especially the Lynyrd Skynyrd record that he produced, (Pronounced Leh-Nerd Skin-Nerd, 1973) which is one of the best southern-rock albums of all time. I just know when I came into the band it was Colomby's, he was the driving force.
JR: Had you heard any of BS&T's music before you joined?
DCT: Yeah, I sort of gravitated towards the guys who were doing the jazz and rock thing because I had started doing that while still in Canada, and it was a natural fit. I was heading in that direction anyway.
JR: I believe that "You've Made Me So Very Happy," was the first thing you recorded with the group. Did you gig with BS&T before you were hired? I know there were some shows at the Café Au Go Go.
DCT: We played 2-3 nights a week there, and developed the whole new show, like "Smiling Phases" and "God Bless The Child," "You've made me so very happy," "I brought in Spinning wheel," which I'd recorded once in Canada, I brought it down and we did it. When Jimmy Guercio was brought in, we basically took our set into the studio with us. I have to say, I'm grateful to Al for "You've Made Me So Very Happy,, he picked it out to sing and left it behind. The chart was already written for it and I liked the tune, and that was Al's present to me.
JR: What songs did you do in those early shows, before you recorded the 2nd album? Was there any "standards" or was it all stuff that was recorded either on the 1st album or later?
DCT: The stuff I mentioned above was there, and I'd sing "I'll Love You More Than You'll Ever Know."
JR: I read in Clive Davis' book that BS&T played at the 1968 Columbia Records Convention in Puerto Rico. I've always wondered what the pressure had to be like for a group to play in front of all of these record company execs, instead of your kind of audience, had you had much time to road-test the band before this performance?
DCT: I think we were on such a high from the music, creatively at that point, we just thought the world was our oyster anyway. We had gone in 6-8weeks time, from the time we started recording the album, the album came out very very quickly, within weeks if not days, there were thousands of people lined up outside this club in NYC that only held about 300. You'd come to the gig at night and have to push your way through the crowd to get in. Within a couple weeks of that we were headlining at the Fillmore, and there were songs on the radio and after that it just became a blur. For me the highlight of the convention concert was hanging out with Janis Joplin, we became good friends later and we actually lived close together.
After Big Brother and the Holding Co. broke up, I made some recommendations to her about a new backup band. Dylan had gone to Toronto and had come back with Ronnie Hawkins' backup band, the Hawks, who ended up becoming The Band. Then guys who were the remnants of the Bossmen, my old group, that had disintegrated when I'd come to New York came West. These guys were my old homeboys, guys I'd hung out with, partied with. They became the Full Tilt-Boogie Band and were hired as Janis' new backup band. I think Clive really thought that featuring Janis as a solo performer would be better for her career and he wanted a top-notch backup band.
JR: I'm glad that "Children of the Wind" was finally released on the recent double-cd retrospective. Even if Guercio cut it off of the album, I think it would have made a great B-side, it's a wonderful song, most fans love it as much as I do. What are your thoughts on that tune?
I usually like to over-record, with about 15 or 16 songs, and by the time you get through with the arrangements, and you pare it down to 14, and down the 13, and hopefully you end up with 10 or so songs that usually end up on the album. To be honest, I'd forgotten about "Chidren of the Wind," but I'm glad that you like it.
JR: BS&T was one of the headliners at Woodstock, what are you memories of that whole experience?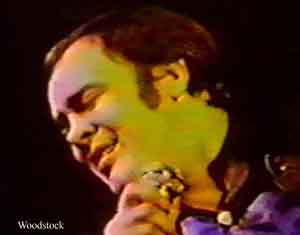 DCT: Our memories are very limited because we were there such a short time we were staged at a Holiday Inn twenty miles away and flown in by helicopter a half hour before showtime. I saw a bit of Crosby, Stills and Nash then we were on stage, the show is a blur...an hour later we were back on the chopper and on to another gig. I had a chance to say hello to a few old friends, Levon and Rick from "The Band" and Steven Stills who I knew from Buffalo Springfield, and then we were gone So my three days of love and peace lasted about two hours. When you're on stage in front of six hundred and fifty thousand people you just know that this is a momentous event and probably will never happen again, and it never did.
JR: The Iron-Curtain trip is fairly well documented, so just tell me what your lasting memories are of that trip if you could.
DCT: Well, yes, and here's a perfect example of memories 20 years ago being enhanced by what's happening today. Last November we went back to Warsaw and Yugoslavia and played some of the same halls. For the most part, my memories of Eastern Europe in 1970 were of a very gray, grim, unsmiling place. But if you scratched the surface a little bit, going to the jazz clubs at night, you would sense the wall coming down so to speak, it was our culture just starting to bubble under in the 70s. Now to go back there in the 90s to Warsaw and see this big brightly lit city, girls dressed in western clothes, people smiling, as if someone had put color to the place. To go back to that same concert hall about 29 years later, and see people bringing their children all these years later. Because of that early tour, we've always maintained a presence in Eastern Europe, Budapest, East Germany, and Poland, and we've had a strong following in Eastern Europe, and they haven't forgotten that we were the first western group to play there. From time to time I've had people come up to me in the autograph line at concerts, and say "I saw you in 1970 in Bucharest."
JR: Now the inevitable question, why did you decide it was time to leave BS&T in 1972?
DCT: I'll try to make it as simple as I can. As the main songwriter for the group my income was much larger than the other guys, when the royalty checks started coming in it set off some intense competition. Now guys either wanted to become songwriters or they voted to tour constantly. That's how most of them earned their living. Now on tour, if a trumpet player's lip gave out he sent in a sub. If my voice gave out, we went on anyway. I saw the friendships that made the band work in the first place dissolve into bitter infighting. Bobby did his best to mediate the rivalries and I think he was the only one who understood the pressures that I was under being the most visible personality in the band. Other factions led mostly by Steve Katz wanted me out, they felt it was no longer a group but was becoming the "David Clayton-Thomas Show."
Meanwhile, the relentless touring continued, over three hundred dates a year, management most often sided with the majority, and booked more concerts, thats where their bread was buttered too. I was exhausted, my voice was shot, I was running on booze and pills and the guys in the band that cared about me knew I was in trouble. The response from rest was "If he can't hack it, get someone else." They really believed you could just send in a sub for the singer and no one would notice or care. I finally gave my notice and quit, some guys felt this was the end of the band and left with me, others were glad to see me go, and the rest didn't care one way or the other. After two years off, Bobby and I spoke. He assured me that Katz and his faction were gone and there was new management, new musicians, and a new attitude. I was rested and refreshed and ready to come back. One year later, Bobby announced he was leaving for a vice-presidency at C.B.S and the leadership of the band fell to me.
JR: You had a long-time songwriting partnership with William Smith, who passed away recently. How did you guys hook up and start writing songs?
DCT: Smitty was a tremendous influence. He and I worked in garage bands and club bands together up in Toronto. We were great friends we played the same clubs. At the time it was a tightly knit community, people who were playing jazz and R&B. In 1972 when I left BS&T, I called Smitty and put the new band together around him. One song we wrote together that's one of my favorites, is "You're the One." It was on More Than Ever, and I always thought the production was a little overbearing and I wanted to re-record it. After I went to Smitty's funeral, I was talking with David Foster, who also goes back to Toronto with me. He said "You' know, the best song you ever wrote was "You're the one." After the funeral, we went to this little club that had been rented for the occasion and all of us took turns singing a Smitty tune in this club, about half the music community was there. And David Foster said 'Why don't you do 'You're he One'" and Foster and I played it together. When I got back to New York, I called up Steve Guttman and told him we gotta start playing "You're the One." And Steve charted it up and we played it. The audience response was great and people started asking for it. Steve then wrote a symphony chart for it and we've added it to the symphony show.
JR: Speaking of the Symphony Shows, I've seen two of them, with the Oregon Symphony and the Seattle Symphony, and the music is great, is there any chance of one of those shows being recorded and released?
DCT: It's a complex problem, it's been suggested, but it'd have to be a Blood Sweat and Tears album, so we'd have to get permission and of course it's very expensive to hire 88 musicians and I'd love to do it, but because of the political situations and all of the people involved, it would be hard.
JR: I know that BS&T had played with symphonies in the 70s, but how did you get the idea for the recent format for the Symphony Shows?
DCT: Our agents had been saying that these Symphonies are full of BS&T fans, and they had gotten requests for BS&T from Symphony Orchestras. Steve and I discussed it and said this time, let's try it, but go in with actual symphonic elements, a fully arranged score, for example. When we did it before we just played our normal BS&T set and the orchestra padded the horns or whatever, but we wanted to go in with overtures and arrangements and new material for the songs so they would be full arrangements for all of the musicians. Steve's conducted just about every major symphony in the country now with BS&T. It's neat to see the musician's eyes light up when they open their charts. "Finally, some real music to play!"
They're fun for me, Steve is the one who has to do the hard work. His attitude during the afternoon rehearsals is what makes it work. He really deserves credit for that. I don't rehearse with the band for Symphony Shows because Steve has about three hours for them to get their parts down, and really I'd just be in the way. There's a lot of mutual respect between these guys and Steve. The BS&T name carries a lot of weight, a lot of symphony musicians attended the same schools as some of the guys that have played in Blood, Sweat, and Tears.
JR: I've heard the material you recorded with Mandoki and Friends, and think it's some great stuff, how would you rate that as an experience?
DCT: That was more of an ensemble thing. I've known Leslie for a number of years, we've been very good friends. Chaka Kahn was also involved with that project, and I'd known Chaka for a long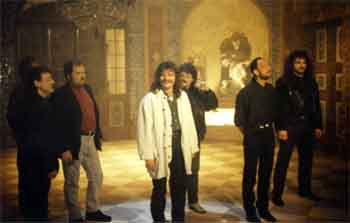 time. We liked the way each other sang and we were recording in Los Angeles and Smitty played "Dreaming as One," which ended up on the Brand New Day album…that's how far back we go. Leslie had assembled an all-star cast of people that had Ian Anderson, Jack Bruce, Bobby Kimball, and the rest. I knew a lot of the musicians. We flew over and collaborated on the album. I flew to Germany first and the 2nd album was recorded in Europe and then Leslie flew over here and I cut my tracks in NY. It's a Leslie Mandoki album for sure, apples and oranges with BS&T. We were proud that it won the Golden Europe award.
Jethro Tull, oddly enough, opened for BS&T when we first played at the Fillmore. And on the first night Ian Anderson got deathly ill and couldn't play. He came in and was apologetic and through that we became good friends. So as far as the Mandoki thing goes, it wasn't like I was doing a project with a bunch of strangers. He's actually talking about doing a third Mandoki album and he's planning it and asked me if I'd participate.
JR: Is it harder writing music now for an audience that for the most part isn't out to change the world as much as they just want to be entertained.
DCT: More and more as I hopefully grow as a writer, I'm writing less and less for the audience. I don't sit down and say, gee people will like this, I try soul-searching, and more and more and more my writing has grown biographical and I figure if it touches me, then perhaps it will touch them as well. "Ashleigh's song," for example, is about my daughter, and "We Tried" was written about a real-life divorce, mine. It really takes masochism to sit down and flay yourself and open yourself up that way. I figure if I'm totally honest, then somebody will get it. Writing tunes that are contrived to be cute or pander to the audience seems like a shallow thing to do. I've long since passed the point when I've thought of any rivalry in this industry, there's a rivalry for a buck, but creatively there's no rivalry. As long as you put out unique material, who are you competing with? Most of the comparisons of B&ST and every group that had horns in it, it's really unfair. Tower of power is one of my favorite horn bands in the world today. The only thing we really have in common is the instruments we play. BS&T has been around because it's unique. We don't say so and so got a hit with this particular sound, so we should try to do it too.
JR: There have been so many unreleased songs that I've heard that were excellent, "Say You Will," "Lucky Old Sun," "Something About Your Love," and probably a couple dozen others. Is there any chance of those ever being re-recorded and released?
DCT: Yeah, there's been a few. One of those was the Home Fires album, recorded in Toronto in 1982, and right after that I moved back to NY and the album was never released. I always felt like it was an unfinished album. It was two or three tunes short of being a whole album. When I finally signed with Stony Plain, I went back and listened to some of those old masters and they sure sounded dated.
JR: What about the BS&T On Tour album that never materialized?
DCT: We had just gotten a couple of A-DAT machines, the technology was new at the time, and we felt that you could do anything you wanted with those things. So we recorded a Norwegian tour and we taped all 8 shows. I then did some interviews and shot off my mouth and told people we had a live album in the can, but when I finally got to listen to the tapes, the performances were great, but technically the 16 track A-Dat recording wasn't good enough to mix down and release, there just wasn't enough room to maneuver so to speak in the recordings.
There probably won't be any more B&ST albums, for many reasons. When I started calling up the old guys for Bloodlines they all had one condition: "Not a BS&T record!" Their involvement was conditional on it not being a Blood Sweat and Tears album, and really it wasn't meant to be, it's the old people getting together with my current band for a David Clayton-Thomas solo album. When I phoned Lew Soloff and told him that I had some new songs and that I was going into the studio, his first reaction was "what's the money like." After I told him I was paying for this one myself, he said oh, "I'll do it on two conditions: 1. I get a solo! and 2. It's not a BS&T album!" I think it's mostly because we all pretty much feel that we had our time.
JR: Now that you mention Bloodlines, let's talk about that a little. What were the sessions like and how did you get everyone involved?
DCT: Well, pretty much I'd written the songs and handed half of them over to my good friend Doug Riley for arranging, and the other half to Tony Klatka. After Lew and Randy Brecker got involved, Freddie Lipsius called me up from Boston and said he'd heard that Lew and Randy and Dave Bargeron were playing on some session with me and what was the deal? Well, I told him what was up and he said he wasn't interested in flying over to do some "studio work." I told him that we'd written some cool stuff together, and there was still some room on the album, so he came up and stayed at my house for a few days and we sat and wrote "After You Fall." He then wrote the arrangement and we recorded it with this tremendous horn section: Randy Brecker, Lew Soloff, Dave Bargeron and Freddie Lipsius. It was a great set of sessions, a lot of guys who hadn't seen each other in a long time, guys who'd made some great music in the past, got to hang out and play. There was a great spirit and good feelings all around.
JR: Yup, "After You Fall" is definitely my favorite song on the album, awesome tune.
DCT: I'm glad you like it.
JR: I noticed that a couple of guys left the group recently
DCT: Well, the "group" is a musical community based around a nculeaus…me, Steve Guttman, Gary Foote, manager Larry Dorr. The musicians are all a-list players in New York City. They're all in demand and some have their own bands. Dave Stahl, who came back to the band briefly, one of the greatest lead trumpet players in the world, just landed himself a broadway show, a big show, so Jon Owens is stepping back in. He was out this summer because HE was on Broadway being the musical director for a show. Our group of guys has 2-3 different trumpets, 2-3 different trombone players, 2-3 saxes, Chuck Pillow, Dave Pietro, Dave Riekenberg, it's more of a group of guys than a band in the traditional sense. Riekenberg took a break because Tom Timko came back from Gloria Estefan's big Evolution World Tour. So he came back and that's the way it is now. I look at it like the old Count Basie and Duke Ellington bands, it's a not the guys it's the quality and musicianship and the music.
There's a wealth of guys to pick from. Bloodlines is the perfect example of this. If I was to call up just blindly the top guys in NY, in my genre, 2/3rds of the guys probably played in BS&T at one time or another.
JR: I know your writing process is a bit different now. I read that you compose on your guitar and then utilize a MIDI studio?
DCT: I bought my first Mac about 14 years ago and used it to sketch in my arranging ideas, I embraced the technology rather than being scared by it. Once I get my ideas down I turn it over to an arranger. It used to be that you'd go into the studio and record a demo, and then you'd try to tell the arranger that you thought the horns should go. bah bah bah bah, or something, but this way you can put it all together on the computer and take that straight to the arranger. It's really opened up my creativity. Gary usually comes up with his own bass ideas, though, I realized my left-hand on a keyboard is never going to be as good as Gary Foote. I have A-Dat's and samplers and software, I just bought an I-Mac and it's exciting. The digital recording studio takes up about a third of my house.
JR: Can we look forward to more songs from Bloodlines in the live shows?
DCT: We've performed 'N'awlins Gal" already to see how it would go down, we actually did "Verbal Abuse" just to see how it played. We're holding off any more, waiting on the release of the album. There's only so much room in a 90minute concert. If we move a new tune in, the new need to move something out. The summer tour schedule is so busy we really don't have time to sit down and re-plan the setlist at the moment. After Bloodlines is released, you'll probably see more of the tunes in the live show. It should be out soon.
JR: Well, that's about it, I guess. Many thanks for taking time to do this. Good luck on the rest of the summer tour.
DCT: It's been a pleasure, thanks for your interest in the band and for the web page.
© 1999 Jeremiah Rickert

---
Back to the Interview Page