Jim Fielder Interview
by David Callow 10/99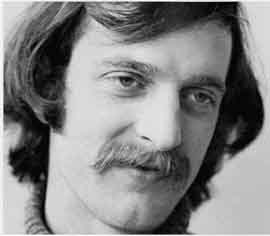 ---
Jim was one of the founding members of Blood, Sweat, and Tears, playing on the first six BS&T albums. Since then he has played with a large number of groups and has appeared on a variety of different recordings. For a discography, click here.
---
Q: Let's start with some background, for perspective. As you have progressed, which bassists have you have listened to particularly? The press has quoted upright acoustic performers such as Richard Davis or Eddie Gomez, but can you expand on that please?
A: I started playing guitar at the age of seven, and of course it was people like Elvis, The Everley Brothers, rock and roll's country and western side which were the influences then. My playing bass started with the upright acoustic in high school about ten years later. I got Frank Sinatra's bassist, Ralph Pena, to tutor me. As a student I focused on the likes of Ray Brown, Ron Carter, and Charles Mingus. When starting out professionally, both those I worked with and contemporaries were of ones I took note of. These included Roy Estrada from the Mothers of Invention, bassists with the Moby Grape, Vanilla Fudge, people like that. More recently, I can add Scott Lefaro, Victor Bluton.
All through, I listened for the approach to chords, how they are outlined. I wanted to play harmony with others in a group whilst simultaneously expressing melodic lines unto themselves, in their own right. That way I can make for the highest value in my playing.
Q: Leading on from that, then, how would you describe your bass style, what makes it distinctive? You have been quoted as playing more notes than most bassists. Also that whilst the majority plays the root and the 5th of the chord, whereas with a three-fingered technique you can play 16ths. Anything to add to this?
A: Well, today, in addition to all that, I emphasize a melodic style, and also use trills, grace notes, and various structures for embellishment. I make effort to use the whole range of the instrument.
Q : When we spoke earlier on, you have mentioned the late Jaco Pastorius as a revolutionary bassist. How would you sum up his characteristic, and what he brought to the world of bass playing?
A: He was wonderfully adept at all facets of electric bass playing. The sound came from the playing technique and echo effects giving unique, beautiful, sweet singing tones. He could give some ripping fast notes, moving fast up and down the whole range of the instrument, but always maintaining perfect metre. He was one of those who come just once in a generation.
Q : On which albums is your playing is heard at its best and why? During your time with BS&T, you were well known for the ability to drive the whole nine-piece band. Was it on those?
A: Almost certainly, because I had the greatest opportunity to express myself.
Q : Your portfolio includes a wide range of styles. Everything from Frank Zappa to George Benson to Neil Sedaka. But which albums in your own collection are the favorites?
A: My own collection is small, focused, but pretty eclectic. I have a real ear for Celtic music like Clannad, Enya, Sharron Shannon. Of course, there is my collection of classic jazz, some Beatles, and my own recordings. Listen to classical music a lot on the radio too.
[1966]
Q : Let's move to chronology now. Please tell how you got started. If I understand right, your first appearance on disc was in '66 with Tim Buckley?
A: I was a guitarist throughout high school in Anaheim, California. We had our first band together called "The Bohemians", then various early groups followed that. Tim and I also began attending amateur night at the Troubadour in Los Angeles where groups like Buffalo Springfield, Mastin & Brewer were playing. Judie Henske was putting together a folk-rock group and I got my first professional gig that way. At that time I had switched to a Fender Electric bass. Still, I had known Tim all along, so it was natural for me to contribute to his first two albums.
[1967]
Q : How was the first album with Tim followed by work with Frank Zappa?
A: Let me explain this a little. My first year properly in the business I played with & Mastin & Brewer, Zappa/Mothers, and Buffalo Springfield in that order. The first of these developed into Brewer & Shipley, another known name. Anyway, for the original Mastin & Brewer, one time Mastin did not show up for a gig at the "Whisky A Go Go" club. This made me have doubts, but our drummer Billy Mundy knew Zappa and recommended me. There, I really wanted to specialize in bass but Roy Estrada was already playing. This meant that though I can be heard on all tracks for the "Absolutely Free" album, it is on rhythm guitar.
Don't expect to find my name credited on the album, though. Frank had all my credits omitted from the cover because I moved on to Buffalo Springfield before it was released.
Q : So then, how did you come to pitch to Buffalo Springfield? If you wanted to focus on bass, why are only a few such tracks on each album ?
A : Buffalo Springfield had the same managers as Mastin & Brewer, I got to know them that way, then auditioned. Even taking into account the non-appearance of my credits on the Zappa album, I chose to make the move in order to focus in the area I wanted.
The lifespan of Springfield was just 2 years or so, during that time three albums were released, and the very nature of things meant most playing was live. Recordings were not done in dedicated fashion. Because production costs were not so astronomical as now, often just a couple of tracks were recorded after each tour, and not all tracks required bass. When there was enough material for an album, it was released, simple as that.
By the way, my first electric bass was a Rickenbacker longneck solid-body with a big head with a super De-Armond pickup, and I continued to use it well into my time with Springfield.
[1967]
Q: At the very beginning of BS&T, it was Al Kooper & Bobby Colomby who had the discussion that formed the concept of the band. How did you come to know them?
A: Let's deal with Al first. Shea Stadium, where the Beatles played, was the first really giant capacity venue, but before the advent of such a size, the best was Bill Graham's Fillmore in San Francisco. I had played there with both Zappa/Mothers and Buffalo Springfield, and since the Blues Project had also appeared, came to know Al & Steve. I could make myself available at the right time too. I was renting a place in the fashionable area of Laurel Canyon, and just as Al left the Blues Project, my neighbor had him as a houseguest. There, after a time, we were able to discuss the pre-BS&T fundraising concert.
Concerning Bobby, he had been playing drums on the folk circuit. A bit unexpected really, as he seemed more likely to progress to more purist jazz. His first drum set used to belong to Max Roach ! In fact, he also came from something of a music business family, his brothers Harry and Jules were, respectively, a music agent & the manager of Theolonius Monk. Still, Al knew Bobby, I got to know him too, and the future was to run a different course.
Q: Can you remember which tracks were performed at Kooper's 1967 pre-BS&T fundraising concert?
A: "I Love You More Than You'll Ever Know", "I Can't Quit Her", and others that would appear on the "Child Is Father To The Man" CD.
Q: Okay, that was for the pre-BST concert, but please can you tell of the formative times leading to the full group?
A: Al, Bobby, Steve & I did a few shows as a quartet at the Café Au Go Go. Freddie joined two months later and we then played a couple of venues as a quintet, including the Fillmore East in New York. Freddie then recruited New York jazz horn players he knew. The final lineup debuted late November '67 at "The Scene" in New York.
Back then the Café Au Go Go was owned by Howard Stein, a name you might have come across. Though that venue has been demolished, it used to face "The Bitter End" on Bleaker Street. Both that and the "Tin Angel" club were places we used to frequent during those times.
[1968]
Q: "Goldmine" magazine quoted Al Kooper as saying BS&T1 was already playing some of the tracks that would appear on the second album, including "Smiling Phases" and "You've Made Me So Very Happy". What other tracks did the first line-up perform live that would eventually be recorded on the second album?
A: "More & More" should be added to those you mentioned. Also, BS&T1 opened "Something Goin On" with solos for most everyone, and we later developed that into "Blues Part 2" . BS&T1 did not perform "God Bless the Child", though. That was the first track we decided on after Al left.
Q: During that time, what bass guitar were you playing ?
A: Well, for the very first four months of BS&T's existence, I used an Ampeg, one of their earliest ones, but the sound had too narrow a range. So on the "Child" album I used a Fender Jazz bass.
[1969]
Q: How would you describe the BS&T rhythm section?
A14 : Though many people were amazed at the closeness in which Bobby and I played, our sense of timing was different with one or the other of us ahead. On the breaks, though we were together. If the chord changes were complex, I would simplify by walking on the beat. If the reverse was true, I innovated more.

[1972]
Q: Between "BS&T 4 "and" New Blood", did you consider changing to lead guitar before Georg Wadenius came on board?
A: I had never had preference for such a switch, I had no question of it. Later, when Georg came round, he just blew everybody away with his playing. We came to have ourselves one of the greatest guitar players living. Let alone all that though, bass has always been my chosen specialty. It is where I want to be.

Q: How were Joe Henderson and Bobby Doyle recruited?
A: Bobby Colomby introduced Joe, he probably knew him from his early jazz connections. We did not know Bobby Doyle at all, but we had caught his album, and loved what we heard. We invited him to audition.

Q: Why did they not remain ?
A: With Joe, it was musical differences. With Bobby Doyle, he was best suited for smaller, more intimate audiences. The partings were amicable, though.

Q: Had the Doyle, Halligan, Henderson line-up continued, in what ways do you think the music would have differed compared to "New Blood" and "No Sweat" ?
A: That line-up could have originated more of its own repertoire. Who knows, maybe that creativity might have persuaded Dick Halligan to remain.
Q: Besides "Salty Tears" were there any other tracks recorded which also featured Doyle, Halligan, and Henderson?
A: Maybe about three. Two were Henderson originals, "No Me Esqueca" (meaning "Don't Forget Me"), and possibly one other. There was also a song titled "Harbor Lady". I do not know the composer, but Bobby Doyle brought it along. We actually got as far as rehearsing these.
Q: A picture of the "Salty Tears" line-up shows that Georg Wadenius had joined by that time. So how did Jerry and Lou come on board later ?
A : Both Bobby Doyle and Lou Marini knew Jerry, and were aware how keen he was. I think Jerry had known Lou from the Texas music scene that they had both been a part of.
Let's put things in context, though. Understand, by this time Bobby Doyle had left, the huge overheads of ten salaries plus costs of a necessarily larger than average number of support staff had exhausted cash reserves. All this was on top of the extra time taken up by the two interim personnel changes. Yet, Dick Halligan and Fred Lipsius were still owed their dues. We could not afford to waste any time, we had to move fast: within a fortnight of our call Jerry Fisher had dropped everything and arrived ! We immediately rehearsed for two weeks, of course mostly previous BS&T material at first.
[1973]
Q: Unusually, you were not responsible for any arrangements on the "No Sweat" album. Why was this? Was it anything to do with it being closer to rock rather than jazz-rock style ?
A: With the choice of material for this album, I did not feel prompted to stand up and say I really wanted to arrange something. Besides, with Tom Malone, Lou Marini, and so forth in the band by then, we had multiple talent to cover all the needs anyway.
Q: On "Back up Against the Wall" you changed to rhythm guitar. Why?
A : I just wanted to do something different. No big deal, just fun.
Q: Let's move now to some general queries about your time with BS&T. There were fewer original compositions on "BS&T3" and "No Sweat". On top of that, the overall musical style changed album by album anyway. Amidst this, how were other songs chosen?
A: All our material selections were done by consensus. We figured that if we found a song that everybody was crazy about, then that was the tune we needed to do. We ploughed through an awful lot, we would sit down almost weekly and just listen to publishers' demos. Out of perhaps every twenty or thirty - and these had already been screened for us - we might find one that we really wanted to do. Personalities inevitably had some impact, but it was not so much a case of who had most say. Rather, whoever had the most significant comment would probably be listened to more than anyone else. It could come from anyone in the band, it was whoever had particular insight.
We trusted each other musically. If an individual was dead set against a song, we just would not consider it. If someone was really high on a tune, we would certainly give it a chance.
Q: Lets review your arrangements . In 1970 you had arranged "Fire & Rain" with Halligan for BS&T3, the next year it was "Take Me In Your Arms" with Lipsius for BS&T4, and the year after that it was "Snow Queen" with Bargeron for "New Blood". How did all these come about?
A: Well, it can be said that the foundation for any song is the bassline. I had to make the formative choices, then, on how these songs were going to lie. Rhythmically and harmonically I would come up with the basic feel of the tune, the chords that would be played, and this started out with the rhythm section. After that, Dick, Freddie, or Dave would add the horn parts. That's how it worked.
Q : During those years who were your closest allies ?
A: Its close to the truth to say I got along with just about everyone. I seem to be one of those people who find it fairly easy to do that
Q: Why did you then leave BS&T? The second line-up regrouping had been financially hampered by huge outgoings while the change occurred. Did it seem too much a risk to go through that again ? Or what were the other reasons?
A: For the particular lifestyle that goes with being a member of such a group, it was long enough for me, almost seven years. I left before the recording of the "Hip Pickles" CD. I guess that one is by the "No Sweat" line-up but with Ron McLure. Still, for me, it was time to do something else. Tired of living in New York, I wanted to move back to Los Angeles too.

[1974 - 76]
Q: During this time your recordings included "So Long Harry Truman" by Danny O'Keefe ('75), followed by "Slippin' Away" by Chris Hillman ('76). Yet I heard you also were musical director for Bing Crosby's grandson, Chris?
A: After I returned to Los Angeles in '74, there were three years before I started working with Neil Sedaka. This time included freelancing, producers knew of me and approached, that is how I came to feature on those albums. As far as Chris Crosby was concerned, a mutual friend introduced us. I found him to be a singer with great potential. What he needed was a musical director, someone to do pretty much everything, musical arrangements, to gather and lead the band, to guide him in the recording studio. That is what I did. We sampled a lot of different styles; I wrote big band arrangement for him too. It was beginning to look as if it would really go somewhere. Still, working with a world renowned, legendary name is something no-one can pass up, and when I started with Neil, that took up all my time.
[1977]
Q : So when did you join Neil Sedaka and how did it come about ?
A: In 1976, Neil's work meant he had to change to a Los Angeles based band. His parting with the previous group based in another part of the country was on good terms, though. Knowing the standard required, the musicians themselves were able to make recommendations. My very first rehearsal was on Saturday January 15th in '77. Neil is one of the "good guys", very stable, a real professional, & good to work with. Both myself and the drummer Jim Varley have remained since.
[1980's]
Q: During the 1980's in addition to working with Neil Sedaka, you also recorded on albums like "Lord of the Past" by Bob Bennett, "Some Songs I've Saved" by Kathy Smith. Any comment on those ?
A: Again, it was a case of the producers knowing of me and approaching.
[1990]
Q: You recorded some 10 tracks still pending release with the late Townes Van Zandt. Can you please tell us something about them?
A: Whilst I was living in Austin Texas, another producer approached me. Townes & I got along really well, the band was really great to work with. The Arista Austin (BMG) label has just released a few new tracks from of his stockpile, but maybe my tracks will become available in due course.
[1993]
Q: Have you been part of any BST reunion concerts?
A: Before there was the February '94 reunion for the "Soul of A Man" CD set, there was an earlier get together for BS&T's 25th anniversary. That was March '93, for two nights at the "Bottom Line" club New York. Most of the first line-up performed the "Child" tracks in the order they occurred on the album. We even hired a string quartet !
[1994]
Q: You are credited on Al Kooper's "Reekoperation" come-back CD. How did your appearance on those five tracks arise? Did Al just call up ?
A: Al had been talking about this album for some while, understandably so as it would be his first release after a break of some years. He had been very enthusiastic about me playing on it. So much so that it wound up being the final factor for me moving to Nashville in '93. I did a few other live performances with Al there too, in different bands.
[1995]
Q: Of course, "Soul Of A Man" included tracks by the BS&T1 line-up, recorded live. I heard informal comment, though, you were not on stage for "Somethin Goin On"?
A: I really wanted to be there, but just could not make the right travel connections. Still, Al has always loved my bassline so he used overdubbing to include it.
[1998]
Q: Were you approached to appear on Clayton's "Bloodlines" ?
A: Yes, David called up. I know the album largely specialized in live cuts. Sadly, for those particular 10 days, I could not be in the right place at the right time.
[FUTURE OUTLOOK]
Q: Appearances on Al Kooper CDs show that the two of you are in touch. Which other BS&T alumni do you still keep in contact with ? Anything planned?
A: Of course, everyone is pretty busy these days, but I am in touch with Steve Katz, Fred Lipsius, Dick Halligan, Jerry Hyman, Lou Soloff , and Lou Marini. I see them all once in a while. Right now, nothing is "in the winds" for the future, but perhaps just one of the things is that Freddie and I might perform together live some time. It is not decided yet, fixtures and the like inevitably play their part, we will have to wait and see.
Another thing. If I understand correctly, Larry Dorr who manages the current BS&T touring band has been considering whether to propose alumni regrouping for a tour. Again, we will have to wait and see.
Q : I know you have a hugely busy schedule. But if you could accommodate, and if such a project developed, would you appear on "Bloodlines 2" ?
A: Yes, certainly.
David: Jim, really appreciated all the detail. Thanks for your time.
Jim: You are welcome.
Copyright 1999 David Callow

---
Back to the Interview Index