---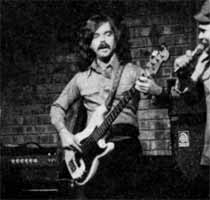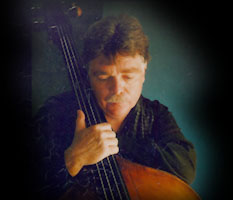 Ron McClure Interview
11/1/98
By Jeremiah Rickert
---
Ron of course played Bass for BS&T from about 1974-1975, recording with the band on the albums Mirror Image and New City. His playing can also be found on the "Live and Improvised" CD as well. Many thanks to Ron for taking the time to answer my questions.
---
JR - What kind of background did you have in Music before joining BS&T?
RM - My background pre BS&T would best be viewed on my Web page http://www.biof.com/mcclure
but I am a jazz musician who lives on the fence between jazz/rock and a very, very limited amount of classical. It was my good fortune to have had teachers who recognized the benefits of having a classical background, and that's where it stays, if you follow my drift. I don't remember much of the music, but it helped me to become a more functional musician. Jazz was and still is my "calling" if I may use that term.
JR - How did you hook up with BS&T, and how did you regard their music before you joined the band?
RM - I met Colomby, Wadenius, Bargeron at a church in NYC. It was a jam session for some function at Reverend Ginsel's church I think. We played jazz. I told Bobby that if they ever needed a bass player to call me. I knew Jules Colomby, Bobby's brother, from the New School where we took Hal Overton's class together. Jules had gotten me with Thelonious Monk in 1972. Bobby was always a lover of jazz, and I think he thought that having people like Joe Henderson, Tony Klatka, Larry Willis and even me would make the music more credible. I heard what Joe wrote for the band. It never came out, but it was incredible.

Anyway, one day, while I was living in San Francisco, I got the call to come to New York from Bobby. I came back, and have been here ever since.
I even played acoustic bass for a while with the band on tour and on records. Mirror Image was where that began. It was too impractical, and the road crew left the bass trunk on my doorstep one morning in Ardsley, NY with a note attached: "We ain't bringin' this here box on the road no mo!" So much for that phase of my life. We did a lot of improvising on our gigs, so it seemed like a jazz band that was lucky enough to have had some hits so we could work. It was as much fun as anything I've ever done, before or since.
JR - What kind of exposure did you have to BS&T before you joined, were you a fan?
RM - Hey, I lived in NYC and knew Randy Brecker and other players in the original band. It hit the charts at the same time that I was getting heavily into the jazz scene. The first record was a classic, and even I bought it. They were no secret, and the first to combine styles, and instruments as they did. They were really innovators. I liked the horn writing, which is still a major influence on my writing to this day. The tunes were also memorable. It was fresh and included a variety of elements. Pure rock and pure jazz needed to go somewhere, and they got the ball rolling.
JR - You participated in a very interesting era in BS&T's history, the transition between the Jerrry Fisher/Lacriox version of BS&T, which had relatively small success when it came to selling records, to the return of Clayton-Thomas, where the sound changed, and the fortunes of the band were sorta reversed, albeit temporarily. Did DCT's return raise the sprits of the band?
RM - The difference between the Mirror Image version and the New City version of BS&T was because of the producers and the end of the Jerry Fisher, Jerry LaCroix days. When DCT came back, he didn't recognize the music that the band had done with these guys and only wanted to do his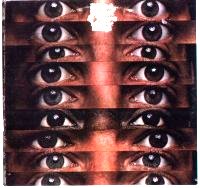 stuff. Of course, Columbia was all excited about the reunion and was hot to promote New City. It killed the spirit of the band and led to it's demise, in my opinion. It also didn't work. The tunes that we recorded were all from friends of Jimmy Ienner's to whom he owed favors, I guess. He told me: "I'm the producer and your only the bass player, got it?" I was the only one to get a piece on the record from within the band: "No Show", a 5:11 instrumental piece that I wrote and arranged. I got a Grammy Nomination in 1975 for that, mainly because we were on Columbia and there was nothing else really worthy of much on that record. New City did not bring BS&T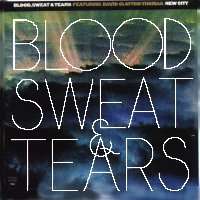 back to where they had hoped it would. Quite to the contrary, it was the beginning of the end. The spirit of the band diminished to a mere flicker of what it had been during the Mirror Image days. Neither record sold enough to pay for the ink on the jackets.
It was no longer "A Band", in the real sense. It was a record copy band that was struggling to survive in a rapidly changing business that they had impacted so tremendously in the beginning. Why do you imagine that James Guercio and the founding members of the band had left so abruptly? Bobby was the glue that put the band together and kept it together. God bless him. He told me on the day that he hired me: "I'm the one that is going to hire you and fire you". He was right.
JR - Why did you leave the band?
RM - The conflicts of interest within the band, accompanied with burn out, led to my being fired in 1976 after a bottom out gig on a terrible road trip. I had stayed too long, and overstayed my welcome, but had not realized it. It was clearly beyond the time to go. They hired Jaco Pastorius, who didn't really want to play Spinning Wheel, if you catch my drift! He left in a flash then the Bob James version of BS&T etc. contributed to the dilution of the original concept that was so pure and honest. It became much like so many other organizations. I guess DCT still does gigs as BS&T. If you've got a name and a book, you can always work places like Los Vegas. Its sad, but oh so true.
There were some bitter moments for me, obviously, near the inevitable end of my tenure with BS&T, but let me say that I gained a tremendous amount of useful information and skill during my tenure. I took advantage of the opportunity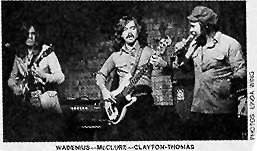 to write for the band, and saw how a successful operation works. As a jazz musician, it isn't common for a player such as myself to have such a once in a lifetime opportunity. I took advantage of this great gift, and am very proud to have been a small part of their great history. Yes, I do think that the band belongs in the hall of fame for sure. They were pioneers in the sense that they brought something new to the World of music. They were succeeded by others, like "Chicago", another Guiercio product that sold more records and overshadowed them, but I think that history will provide them with the respect they deserve.
JR - What was it like touring to support New City, especially since it seemed that bookings and exposure had increased dramatically.
RM - The process of making records before a promotional tour was a frustrating one for us. We spent months writing, rehearsing and recording before we had ever really played the music for an audience. If you compare some of the tunes like "Life" on the live album to New City, for example, the grooves are much deeper after we really learned how to play the new music. We recorded in layers in the studio. The rhythm section laid down tracks first. Then somebody would write horn arrangements and overdub them. It didn't feel alive to me. It wasn't, but the live recording shows how the music comes to life once we are on the road.
DCT's return had very little effect on the success of the band, and a negative effect on the band's moral, which led to conflicts of interest concerning the music and ultimately, my being fired. There was a great deal of envy among some members when I received a Grammy Nomination. I was not the one who was supposed to get that honor. Ironically, it came AFTER I had been fired. It was kind of poetic justice for me. It really didn't change much for me, unfortunately.
It was all politics with Columbia. There were so many people involved with each project, nobody knew who was in charge of what. The "Tune Hustle," as I called it, was incredible before every record date. Of course, everyone wanted to get a tune on a BS&T record in case it went Gold. It got pretty nasty at times with the old publishing mumble. It was an education that I will never forget. I must say that I was treated more than fairly in the long run by Bobby Colomby, who was really all about the right stuff. He really loved the band, and may have been the only one to have been in it for all the right reasons.
JR - New City seemed to be a return to the diverse styles of the earlier BS&T, with songs like Got To Get You Into My Life and Ride Captain Ride, coupled with stuff like Randy Newman's Naked Man, and Janis Ian's Applause. Was this an attempt to recapture the formula of the "classic" earlier albums, diverse material, performed in a jazz-rock setting?
RM - No, I don't think that the "Fusion" element was the driving force behind the band during my stay. It was more like a mixture of elements that were present at any given time. Klatka was a fine arranger, but lacked originality. Nobody had a clue just how the band got so popular in the beginning, and those guys, except for Bobby were all gone! That's gotta tell you something, right? If they knew why they had hit it so big back then, they would have done it again. Its like winning Lotto. You have about as much of a chance of making it as you would by opening a stage coach business in Manhattan in 1998. its a crap shoot.
JR - So What does the future hold for you?
RM - I'm back to my original plan. I take one day at a time. I don't have any illusions about fame and fortune, and a healthy respect for those of us who manage not only to survive, but to thrive in the music World. Ornette Coleman
put it best: "There is a big difference between the World of Music and the Business of Music."
I am open to whatever opportunities come my way. We don't really "do it". It seems to have a life of it's own. I do what comes next and let the results go. I try not to make too many judgments about things, and try to accept things as being the only way they can be. There are a lot of things that I do today that I've learned from my days with BS&T. I concentrate on writing and teaching at New York University as much as I do with the playing aspect of my
career. The mix is quite different today than it was some 20 years ago, as it should be. I am a different person now in many ways, but the few years that I spent with BS&T were as much a part of who I am and where I am going in music
as any other event in my life has been. I am deeply grateful to have had the experience.
I have 15 CDs of my own now. All of which were made since 1989. There are some elements of Rock/jazz and other influences included in my music. The most important thing for me is that I keep my focus on what comes next. With that in mind, I know life will continue to be one Hell of a trip!
Copyright 1998 Jeremiah Rickert

---
Back to the Interview Index