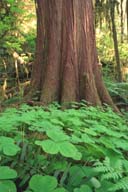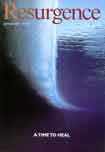 The July/August 2003 (issue 219) of Resurgence Magazine features three of my photographs, two of which are in conjunction with an article by Barry Lopez about Ecology. You can find Resurgence in Borders or other specialty book/environmental stores.
I have not had time to do many updates recently, so this site remains in its infant stage. Please have patience as I expand it. Eventually, I plan on having a large gallery of my images up, as well as technical information for photographers. These pages are intended to be for both the lover of fine pictures who doesn't know much about the actual photographic process, and for photographers interested in technical information about my photographs, experiences, and equipment.
Until I get more information up, I suggest you check out my (currently very small) Gallery. I have a few of my recent photographs up, along with technical information for them. I also have started a small equipment review section where you will find out information on products which I have used, as well as a guide to hiking in the Pacific Northwest, which has descriptions of hikes, as well as photographs from each hike.
Eventually, this site will include full equipment reviews of all the gear I have, along with field experience, and more information aimed towards photographers. Please feel free to email me if you have any questions or comments (good or bad). Thanks a lot, and check back often.